New from Pleiades Web Press: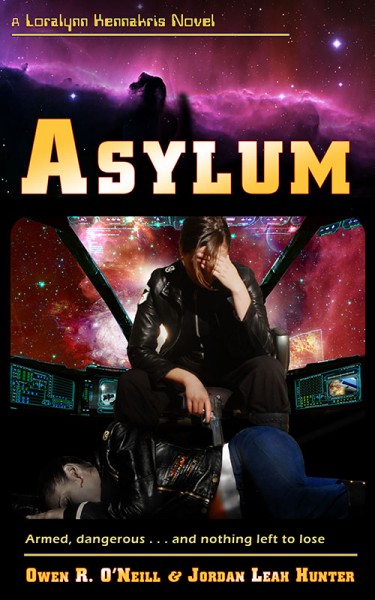 Asylum
Asylum consists of two installments: Wogan's Reef, and Asylum, combined in one volume.

Wogan's Reef: War is all hell . . . and there's no place like home.

It's been a rough year for the Nereidian League in its war against the Dominion of Halith. The Doms have had pretty much everything their own way since the beginning. The CEF has been forced to bend repeatedly, but they've yet to break.

For Ensign Loralynn Kennakris, Lieutenant Commander Rafe Huron, and a Marine captain named Minerva Lewis, the time for bending is over. They're in a mood to start breaking things, and they don't much care if they have to go through hell to do it.

Asylum: Armed. Dangerous. And nothing left to lose . . .

First they called her a hero. Then they called her a medical problem. Now they're calling her a criminal. It's been an exciting first year on active duty for Lieutenant-JG Loralynn Kennakris.

She started it by proving herself to be the Nereidian League's most promising young fighter pilot in the war against the Dominion of Halith. She's earned decorations and garnered both admirers and enemies. But those rumors wouldn't go away: dangerous mental instability, hostile tendencies, latent psychosis. Pushed too far, she did the unforgivable, and now her enemies have exactly the excuse they've been waiting for.

They are right about one thing, though: Kris is dangerous, and now she has nothing left to lose.

This is the third book in the Loralynn Kennakris series.

Release date: 21 February 2015.

Buy Asylum on Amazon! Follow the Authors
Kindle: http://www.amazon.com/dp/B00TVF0S8E
Print Edition: https://www.createspace.com/5315273
(To get $3.00 dollars off, use this code: NA5GGCRC. Good only at CreateSpace.)


Pleiades Web Press Recommends:
We support Indie Authors! You should too!
Vibrant, original, interesting fiction!

At PWP, we support indie authors. Why? Because we firmly believe you should be able to read the fiction you want to read, not only the same old tired fiction the corporate bureaucrats in New York think you should read. Break out and expose yourself to fresh ideas, vibrant writing, new horizons! Some of the best are listed below.


A.E. Hellstorm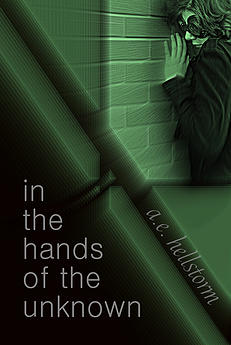 A.E. Hellstorm is a brand-new voice in horror fiction. Her storytelling is superb; her writing is immediate and evocative. Check out this new author to experience one life's greatest pleasures: watch a beautifully creative mind in the act of taking flight.

Genres: Horror, Fantasy, Historical Fiction
Buy In the Hands of the Unknown on Amazon
Visit A.E. Hellstorm's website
Visit her on GoodReads


---
Charles Hash

Charles writes horror in sci-fi settings, or sc-fi with strong horror elements. His work has been likened to the the paintings of Hieronymus Bosch and that is very apt. He puts you on a rollercoaster that will take you to places you do not know. You may not wish to go to these places, and you may not like the twists and turns and climbs and drops involved with getting there. So, consult the better angels of your nature before embarking on his stories. But if you are up for it, you are in for real treat!

Genres: Horror, Science Fiction, Fantasy

Buy Nascent Decay (The Goddess of Decay Book 1) on Amazon
Visit him on GoodReads


---
Christina McMullen

Christina McMullen is a science fiction and fantasy author who refuses to be constrained by traditional genres almost as vehemently as she refuses to take life seriously. Deftly blending themes as the spirit moves, her writing is salted with wisecracking djinns, former vampire hunters doing vampire outreach, and a brand-new take on the upcoming zombie apocalypse. Always engaging and thoughtful beneath the lighthearted and satirical edge, she's definitely a writer to watch.

Genres: Science Fiction, Urban Fantasy

Buy Past Life Strife on Amazon
Visit Christina McMullen's website
Visit her on GoodReads


---
K. Kidd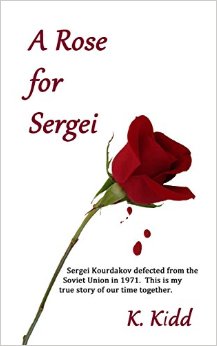 K. Kidd is the author of poignant and gripping memoir of her relationship with a Soviet defector at the height of the Cold War. A graceful writer, she displays an uncommon understanding of the workings of the human heart. Recently, she has directed her talents to writing fiction, and we await the outcome with great anticipation.

Genres: Memoir, Romance

Buy A Rose for Sergei on Amazon
Visit her on GoodReads


---
Coming Soon from Pleiades Web Press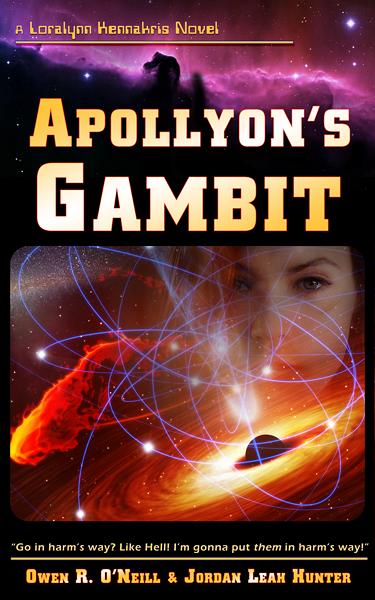 Apollyon's Gambit
"Go in harm's way? Like Hell! I'm gonna put them in harm's way!"

The war has flared up again, and Senior Lieutenant Loralynn Kennakris is thoroughly pissed off. On the walking-wounded list with a paralyzed arm and unable to fly, her superiors have decided to give her a meaningless promotion and send her off with a diplomatic mission to Iona. For years, tensions have been ramping up between the Nereidian League and its increasingly powerful former colony. It's the diplomat's job to defuse them before they explode. Kris's job is to act as the mission's 'military advisor'—which really means looking decorative, fetching coffee, and keeping her mouth shut.

That is, until someone screwed up! Learn more!


---
---
Pleiades Web Press Releases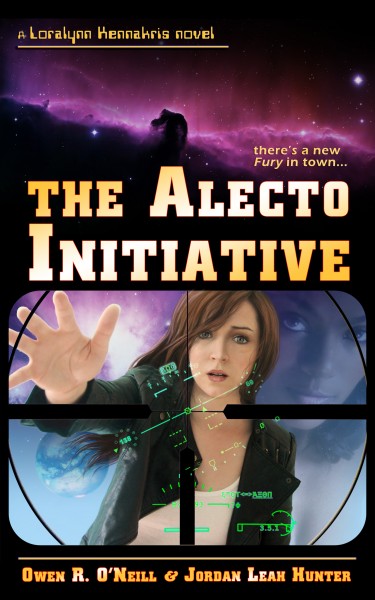 The Alecto Initiative
Life was never easy out in the Methuselah Cluster, the most remote region humanity ever settled, but when her alcoholic father found her a 'job' while he went off-planet to look for work, 11-year-old Loralynn Kennakris began to learn just how ugly it could get. Within the year, her employers sold her to a brutal slaver captain, who took from her the last thing she owned: her name.

Most girls in Kris's position last a year or two. The strong ones might last four. Kris survived for eight. And when her chance at freedom finally came, courtesy of the Nereidian League Navy, she sunk her teeth into it.

Unfortunately, eight years growing up in Hell prepared Kris for nearly everything except being free, and her new life isn't at all what she imagined. Not only must she find her way in a bewildering society full of bizarre rules, but the very people who rescued her suspect she's a terrorist plant. Then there's this beautiful interstellar celebrity who's stirring up feelings she'd really rather not deal with at the moment. And now someone's trying to kill her.

But Kris hasn't stayed alive by respecting boundaries or obeying rules, and her adopted society is about to find out what it's like to collide with a someone who has no concept of a no-win scenario. . .

This is the first book in the Loralynn Kennakris series.

Buy The Alecto Initiative on Amazon!
Kindle: http://www.amazon.com/dp/B00COJPAP0
Print: https://www.createspace.com/4276513 [Use this code to get 25% off: UGMRMRZL]


---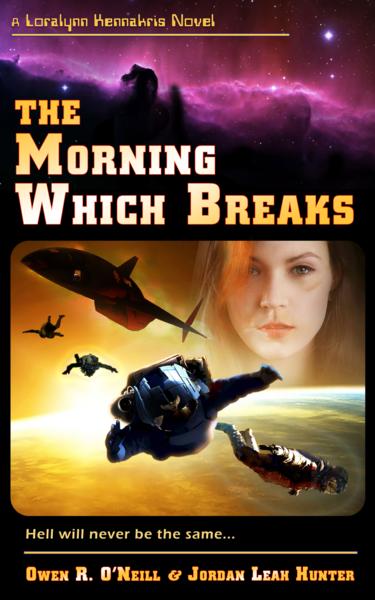 The Morning Which Breaks
It was supposed to be the beginning of a new life—not a replay of her old one . . .

For years, Kris was the 'captain's bitch' on the contract slaver Harlot's Ruse. But that captain is dead and now she's a brand-new cadet at the Nereidian League's military academy on Mars. All she brings to this new life is a unique set of skills, a profound ignorance of civilized society, and large chip on her shoulder.

Nor does the Academy know quite what to make of her. The medical staff thinks she's homicidal, her fellow cadets think she's crazy, and her instructors don't know what to think.

So when she's approached about participating in a mission to capture a terrorist warlord, she's more than happy to leave the halls of academia behind for awhile. Kris knows she's not signing up for any pleasure cruise. What she doesn't know is that the key to the mission's success is reliving her very worst nightmare…


This is the second book in the Loralynn Kennakris series.



Buy The Morning Which Breaks on Amazon

!

Kindle:

http://www.amazon.com/dp/B00KIVZMSQ

Print:

https://www.createspace.com/4965841
---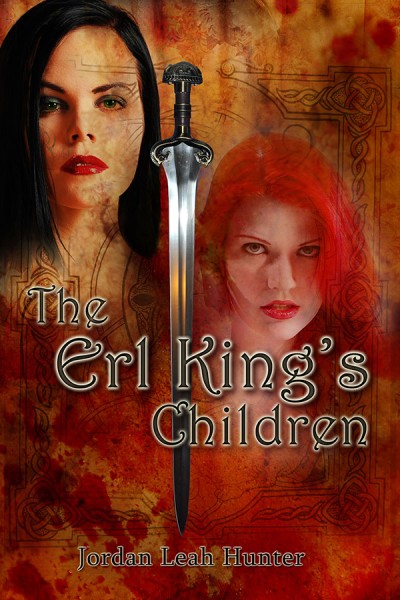 The Erl King's Children
Victory through Death?
Imprisoned by the man who murdered her father and ravaged her land, Lyllith, last of the royal line of Érainn, has only one option left to save her kingdom: to die. Without her, no conqueror can rightfully claim the throne, so she waits to embrace death as though he were an old friend.
But when an unearthly young boy suddenly appears in her barren cell and offers her revenge, everything changes. Following him plunges Lyllith into the middle of a contest thousands of years in the making. For the young boy is more than he seems, her new freedom is illusory, and she is the unwitting heir to an ancient bloody legacy with the power to unmake both their worlds.